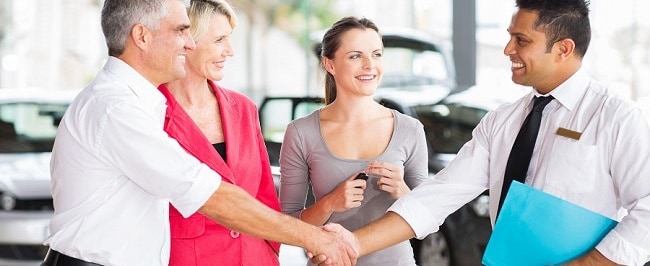 Before you begin your search for Hyundai cars, financing, parts, or maintenance in earnest, we at Peacock Hyundai Columbia would love to take the time to tell you a little more about ourselves. We have a strong and committed staff with many years' experience serving customers across Lexington, Irmo, and beyond.
At our Columbia Hyundai dealer, we take pride in our approach to customer service. We put our shoppers at the center of all that we do here, and we hope it shows when you stop in for a visit!
A Supporter of the Richland County Community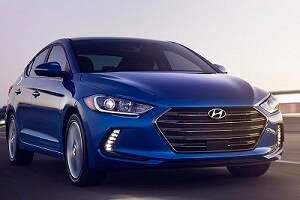 Our Hyundai dealership takes its approach to quality customer service from Warner Peacock, the founder of the Peacock family of dealerships. He learned from watching his grandfather sell cars that the earnest desire to make customers happy can build a bond unlike any other, and it's a lesson we heed as we serve Richland County.
We're always looking to do our part to give back to the local community that has made us the operation we are today. That means support nonprofits and other effective, important causes, including economic development within the community.
Our Vast Inventory of New & Used Hyundai Cars
We have a goal of "zero dissatisfied customers," and meeting that goal starts with our impressive selection of new Hyundai vehicles. All your favorite Hyundai models can be found right here in our showroom, from the Tucson to the Elantra to the sporty Veloster. If you want to learn more about any of our cars, just ask our team of auto experts.
We also have an inventory of used cars that spans a range of makes and models, so you can choose from a seemingly endless pool of options. For the best of the best used vehicles, check out our certified pre-owned Hyundai models, which come fully inspected and restored-you'll feel like you're driving new!
Hyundai Finance & Maintenance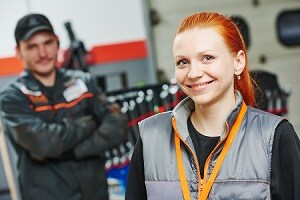 Planning to finance your next new ride? Our Finance Center makes several online tools available for your convenience, including a Payment Calculator to help you estimate your monthly payments, along with our Trade-In Appraisal tool, which can gauge what your trade-in vehicle is worth. You can even apply for pre-approval easily online!
Down the line, your car will need routine maintenance checkups, and we're happy to be your dealership of choice for the job. At our Service Center, you'll find a team of certified technicians specially trained to handle Hyundai oil changes, tire rotations, brake repair, and much more. If you're having repairs that are covered under warranty, we'll even give you a loaner car, free of charge!
Are You Ready to Experience Our Showroom?
For all your new and used Hyundai cars and much more, Peacock Hyundai Columbia is here to make your shopping experience much easier, more productive, and fun and exciting. If you live in Lexington or Irmo, give our Columbia Hyundai dealer a call and stop in for a visit as soon as you can!