Searching for an oil change near you? You've come to the right place! At Peacock Hyundai Columbia, our team of service technicians will have your oil changed quickly and efficiently, so you can get back out on the roads of Columbia, Lexington, and Irmo.
Oil changes are essential to the health of your car, and we're happy to provide you with one of your most importance maintenance items! Schedule your next oil change right here at our service center.
Expert Engine Oil Changes
Why let our technicians handle your next oil change? They're highly experienced and fully certified. They'll drain and replenish your engine oil in the most efficient manner possible, so you don't have to wait around any longer than necessary.
What's more, they'll change your oil filter, too, so you can count on clean oil that's free from imperfections for many months down the road. Whether you use conventional or synthetic oil, we can provide you with the expert oil service you need. Check out our service specials for top value on your next oil change!
Why You Need Oil Changes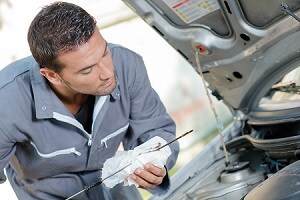 Oil changes are one service item you'll never want to neglect. In many ways, oil is your engine's lifeblood. It keeps the metal parts inside your engine well lubricated, so they can move without rubbing against each other and producing friction-which can overheat the engine.
Without oil changes, your oil becomes less effective at its job over time. An overheated engine is no joke, as it can lead to irreparable engine damage and an unsafe driving environment. Have your oil changed on a regular basis (typically, every six months or 6,000 miles) to reduce the risk of costly engine repairs in your future.
Schedule Your Oil Change near Me
When you're ready for an oil change near you, we at Peacock Hyundai Columbia can lend a hand. Just set up an appointment online or call us, and we'll get you in and out in no time at all. Before you know it, you'll be back out on the roads of Columbia, Lexington, and Irmo!